What is The Perfect Sleeper Recliner Chair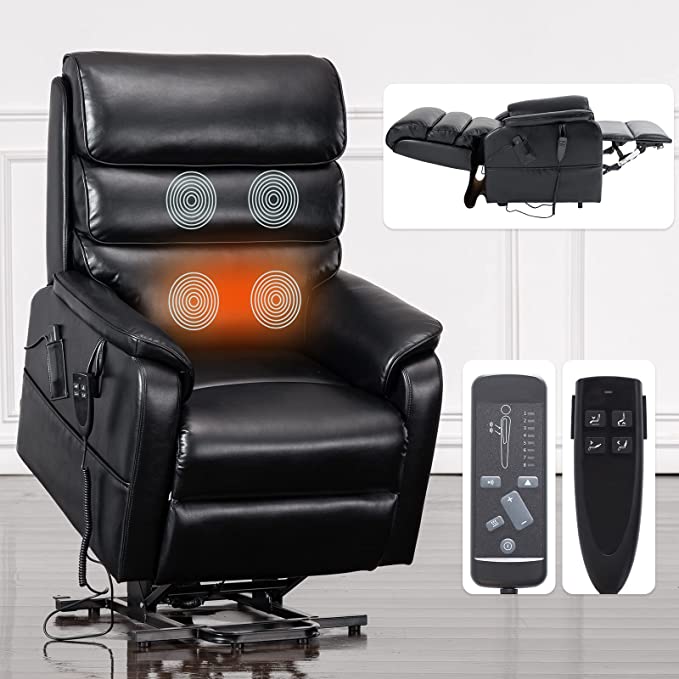 The Bed isn't the only place where we can get good sleep. We can't always lie down in bed to sleep, we sleep in many different places and positions. We sleep outdoors in tents in sleeping bags, fall asleep in a chair, I even heard of someone falling asleep standing -up if you can believe that. But to get good sleep things have been built so that we can get a good night's sleep and something it's not the beds. A sleeper recliner chair works just as well in some cases. So what is the perfect sleeper recliner chair and what makes it so good?
What Can Make Recliner Chairs Sleep So Good?
Could it be, that recliner chairs are designed to accommodate many positions that make us feel comfortable. In a bed you have two positions lying down, it could be your side, back, or the stomach, but the position is lying down. The next position is sitting up but the legs are elevated, not like sitting in a chair where you can bend your knees.
Recliner chairs can recline due to the help of recline technology with allows us to pause the chair in a lot of setting positions, thus creating comfort in any position that suits us perfectly. We can position it so that we are in the lying down position as though we are in bed to sleep. 
Another feature that makes the recliner chairs a good sleeper is the addition of heat. According to Everyday Health.com  "Heat application reduces pain by bringing more blood flow to the area by vasodilation" which helps us to relax for better sleeping.
Recliners Chair Have Other Characteristic Which Helps For a Good Sleep
When we are born one of the first things hospitals do after a child is born is wrapped them in a soft feeling blanket cradle for their comfort. This is pretty much how recliners chair fit our bodies when we relax inside of them. The overstuffed oversized pillowy cushions' unique seat design will cradle us in the comfort and insecurity of being safe.
This feature also generously supports our arms legs and back when sitting or reclining. These features also help with supporting our spin and promote back pressure relief which helps prevent back and muscle pain and makes for a good night's rest.
How Can Massage Therapy In The Recliner Chair Help Sleep Better?
If you have ever had a massage we can pretty much agree that they relax you by relaxing the muscles' tightness. The feel of the masseuse's hand provides relief to the muscles because the hand is not like hard metal, but they are soft and gentle to our body which helps relax us. 
In like manner, the soft gel technology on the massage nodes of the recliners chairs creates a real palm-like feel massage, thus helping to relax and relieve pain throughout our entire body. Massage therapy can help relieve tree and anxiety so you can fall asleep and sleep soundly, according to "The Spa Brecken Ridge.com"
So, In a Nutshell, Massage Chair is engineered to help fix your posture, reduce pain throughout your entire body and help you fall asleep.
What's The Preferred Heat and Massage Setting to Help You Sleep?
This is what I call a Preference Setting, It is your desired comfort zone. A sleeper recliner chair allows you the freedom to choose any setting you want that makes you feel comfortable to relax or sleep. 
These chair recliners to the exact height of degree to sit or lie, they raise the legs to the perfect elevation so that your legs feel the best in whatever position you choose.
It also cradles the body uniquely as you sit or lie making you feel safe and secure as you rest. Now when you apply the right setting to a massage plus you add the right heat temperature to a sore muscle, stress, and anxiety it makes the entire body relax so you can sleep and sleep soundly. 
Conclusion
So What is The Perfect Sleeper Recliner Chair, To tell you the truth, there are many?  I say this because when I started reaching Sleeper Recliner Chair I found so amazing products out there. Depending on your price, desired features, or wants preference it is hard to say. What I did was come up with three that I found desirable for the price, desired features, and what you might want in a sleeper recliner chair.
The Perfect Sleeper Recliner Chair
| IMAGE | NAME | PRICE |
| --- | --- | --- |
|   | Irene House Air Massage Lift Chair Recliners Dual OKIN Motor for Elderly Recliner Chair with Heat Electric Power Lift Sofa | PRODUCTS-$ |
| | Irene House Lift Chair Recliners Lay Flat Dual OKIN Motor Modern Recliner Electric Power Sofa with Side Pocket | PRODUCT-$$ |
| | Irene House 9185 Lift Chair Recliners Dual OKIN Motor for Elderly Recliner Chair with Heat Massage Electric Power Lift Sofa | PRODUCTS-$$$ |
|   |   |   |