In this article, we will explore what it takes to preserve wine while it's being stored. We will look at what's the best temperature to keep it, the best container and the best way to stock it, also we will discover, what's the best way to store wine before and after opening. Although wine isn't a healthy choice in general, some alcoholic drinks are better for you than others. So the best way to store wine after opening it is critical for its tastes.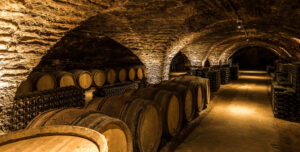 Before you decide to open a bottle of wine, consider how long it will be before you finish that bottle of wine. This helps to decide where the best place to store it is and if temperature plays a role in keeping it preserved.
Do You Refrigerate Wine After Opening?
Storing wine in the refrigerator for a short period of time would be okay, but long-term in the fridge can have consequences on the wine.
Most winemakers suggest, that if you are going to store wine in the fridge for a long period of time, the best way to do it will be to lay the bottle horizontally, especially if it has a cork.
Most refrigerated wine cabinets are made where wine bottles lay horizontally while being stored.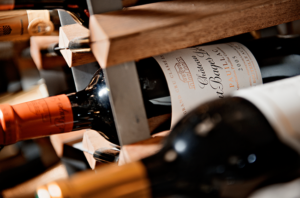 Corks Play a Key Role in Keeping Wine Taste Fresh.
It is believed by many that cork preserving is key in keeping wine and its taste fresh. The reasons being cork closures are sensitive to humidity; if the cork dries out, oxygen will get past it and spoil the wine.
It is also suggested that you rotate the bottle or bottles every once in a while so that the cork gets an even soaking of the wine to keep the cork moist.
Just as mold and strong-smelling influences may affect your wine taste when smells are absorbed into the cork, according to "Paso Robles Wine Country" winemakers.
On the flip-side to this, it is believed to be "Poppycock" according to Dr. Miguel Cabral who is the director of research and development for Amorim, the Portuguese cork company that is the largest cork producer in the world.
The choice is yours, these are all just suggestions. If you are like me, I value the wine I buy and if it is expensive I wouldn't take any chances, I would go with the suggestions. "I feel it's better safe than being sorry."
Can Vibration Hurt The Taste of Wine?
Vibration can make a big difference. Most people do not take vibration into account.
According to Decanter.com, "vibration can disturb sediment present in the bottle, but it also causes complex chemical reactions which are less visible. Vibration (and the resulting increased kinetic energy in the bottle) which leads to a decrease in tartaric and succinic acids, causing a reduction in esters, which dulls the flavors."
What is the ideal temperature for wine storage?
Although temperature plays a big role when storing or serving wine.

The thing about this approach is that many winemakers are now opting for a more natural way to stabilize the wine.
Just as cold help preserve the life and taste of the wine, being too cold also destroys the qualities of the wine as well.
So what is the ideal temperature to store wine, well that will depend on a number of factors.
The perfect storage temperature for any wine is 55 degrees Fahrenheit, (~13 degrees celsius) that's an idea.
The temperature must stay constant as possible a few degrees over time like 5-8 degrees Fahrenheit, definitely, if more can ruin wine relatively quickly, It has to be a cold area and not much fluctuation in temperature.
What Is The Best Time To Drink Wine
Most wine tasters say that the best time to drink wine is between 11 am to one pm. This is the optimum time to actually drink wine because your mouth is drier,
They informed us that  'The saliva that builds up in your mouth throughout the day can dramatically change the taste of wine. It doesn't make it taste worse, just different.'
So depending on your work time the best time to drink wine can change, especially if you work off shift.
Remember, Any wine poured into a glass and served at 75 degrees is a travesty, no matter how good or bad the product.
Do Dark Bottles Color Help Keep Wine Taste Preserved?
It is believed by most winemakers that putting wine in dark bottles helps prevent significant light damage.
This is why having wine bottles that are dark in colors such as brown which is the best color or green. Pick whatever color you like.
The best way to ensure the taste is to store wine in the dark if at all possible.
This helps any light from getting to the bottles and prevents significant light damage that could ruin your wine.
Light can turn a good wine bad and catch your beautiful red to burn a shade of brown with the color to match.
To Conclude:
To all wine lovers or wine drinkers, this article shows you some of what I believe is most important to preserving wine while storing it as well as preserving it after the wine has been opened.
We now know that temperature, color, vibration, and the cork play a big role in preserving wine.
That's why I'm adding some devices that can aid in storing and preserving your wine and keep it fresh and tasting great.
Here are other types of wine-preserving devices to try, and you will find they are very inexpensive!
IMAGE                                                             

NAME

PRICE

SONGMICS 42-Bottle Wine Rack Free Standing Floor, 7-Tier Display Wine Storage Shelves with Table Top, Bamboo Wobble-Free Bottle Holder for Kitchen Bar Dining Room Living Room, Espresso UKWR27BR

Kalamera Mini Fridge 15″

Wine Cooler Refrigerator – 30 Bottle Wine Fridge with Stainless Steel Refrigerator& Double-Layer Tempered Glass Door and Temperature Memory Function Built-in or Freestanding

Coravin Timeless Six Plus Wine by the Glass System – Silver – Includes 3 Argon Gas Capsules, 1 Wine Aerator, 6 Screw Cap Replacements, and 1 Carrying Case

 

Preserving Your Wine and Keeping it Fresh and Tasting Great!